The state of South Carolina is a popular destination option often trumpeted for its warm weather, gorgeous shoreline, rich history, and its friendly financial features. The Palmetto State manages to continually rank amongst the most attractive to those who are nearing retirement or simply seeking a tax haven residence. Both families and retirees enjoy generous rates on real estate property taxes, sales taxes, and motor fuel taxes. According to Investopedia.com, South Carolina is ranked the sixth best state in the nation for property taxes. With one of the lowest median property tax rates nationwide, homeowners tend to discover an immediate positive impact on their personal finances. Further appeal is added due to South Carolina having no estate or inheritance tax policy, allowing residents to retain funds that they've received through a bequest.
Attractive Benefits For Retirees
When stacked against national averages, South Carolina typically flaunts its dollar-for-dollar benefits in essential categories such as groceries, housing, and transportation. Retirees also enjoy added financial flexibility with several tax benefits in addition to the consistently low cost of living. Nearly 40% of South Carolina's population is over 50 and, as a result, enjoys having no taxes on social security income. Furthermore, residents aged 65 and up are able to claim up to $10,000 in retirement income deductions. The appeal of the state's financial attributes easily lands South Carolina on the short list of those seeking tax shelter benefits, with retirees having several more attractive benefits tailored to their financial lifestyles.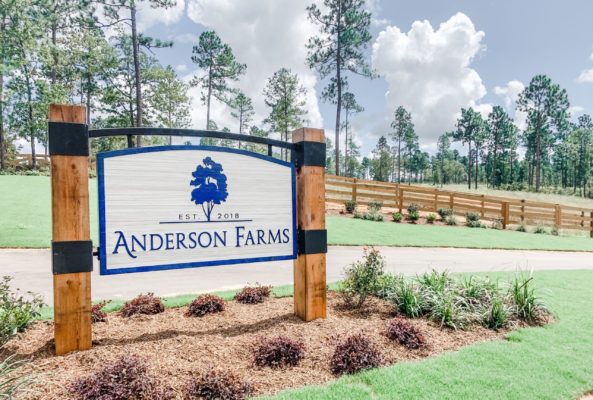 Hefty Homestead Exemptions
Owning a homestead in South Carolina comes with its own perks which offer residents generous savings. The hefty benefit is a flat-out tax exemption on the first $50,000 in Fair Market Value of their primary residence. This applies to homeowners over age 65 or who qualify through a specific disability. South Carolina offers a variety of financial benefits, enabling qualified residents to retain more of their earned assets and accumulate disposable income. The homestead exemption is one of the deeper tax discounts in the nation and continues to attract those considering taking up primary residence in the Palmetto State.
Interested in learning more about South Carolina's tax-friendliness or Anderson Farms? Contact us below.