Join Us For Aiken's First Virtual Steeplechase
About Aiken Steeplechase Association
The opens in a new windowAiken Steeplechase Association is a 501(c)(3) non-profit organization that hosts two steeplechase racing events sanctioned by the National Steeplechase Association each year, the Imperial Cup in March and the Holiday Cup in October. The mission of the organization is to perpetuate the tradition of steeplechasing in Aiken and give back to the community through donations given to local charities.
The Association was founded in Aiken in 1930 by several influential horsemen among these were Thomas Hitchcock, Temple Gwathmey and Harry Worchester Smith. The first official race was run in Hitchcock Woods (a beneficiary of the Aiken Steeplechase Association) along the Aiken Hounds draglines. Over a thousand people gathered to watch, some from as far away as Camden. To keep them company, several hundred children from Aiken Prep and Fermata School were mounted on their ponies for a better chance at viewing the sport. Aiken has been home to many steeplechase greats and to many exceptional trainers: Thomas Hitchcock, the dean of American Steeplechasing and Ambrose Clark, one of the sport's greatest players, to name a few. Many other people have the passion for the sport and it is to their credit that it renewed in 1967 after a twenty-five year hiatus due to war and civic development.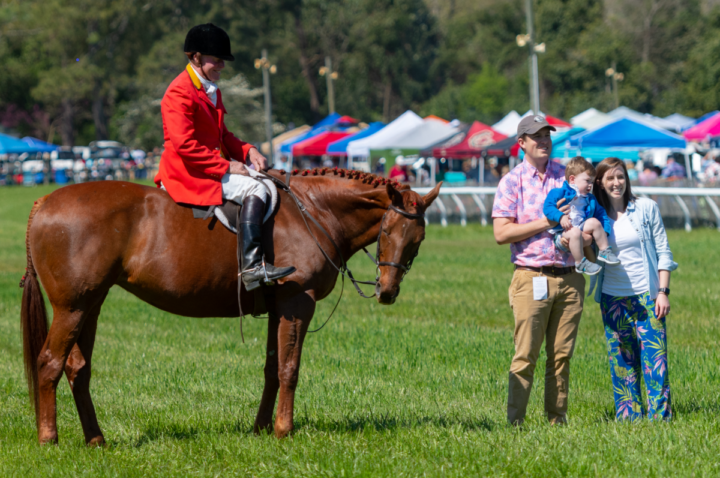 Aiken's Annual Steeplechase Events
Aiken's biannual Steeplechase events have become an iconic Aiken experience because, whether equestrian culture is a passion of yours or not, you'll have a sporting good time. Many patrons reserve spaces to set up personal tailgates with friends, where groups can get to know one another and enjoy the races over classic Southern dishes, while others opt for the Guarantor Tent experience, which includes a high-end catered buffet, live music, premium finish line views, and an all-inclusive beverage station.
However you choose to experience Steeplechase, you'll notice one key hallmark the moment you arrive: the style. Don your best and brightest race day attire, which often includes a wide array of hats and ornate fascinators! Browse the shops, cheer on children in the Stick Horse Races, and place bets on your favorites, all while enjoying a true Aiken tradition.
Live Footage from the 2019 Spring Steeplechase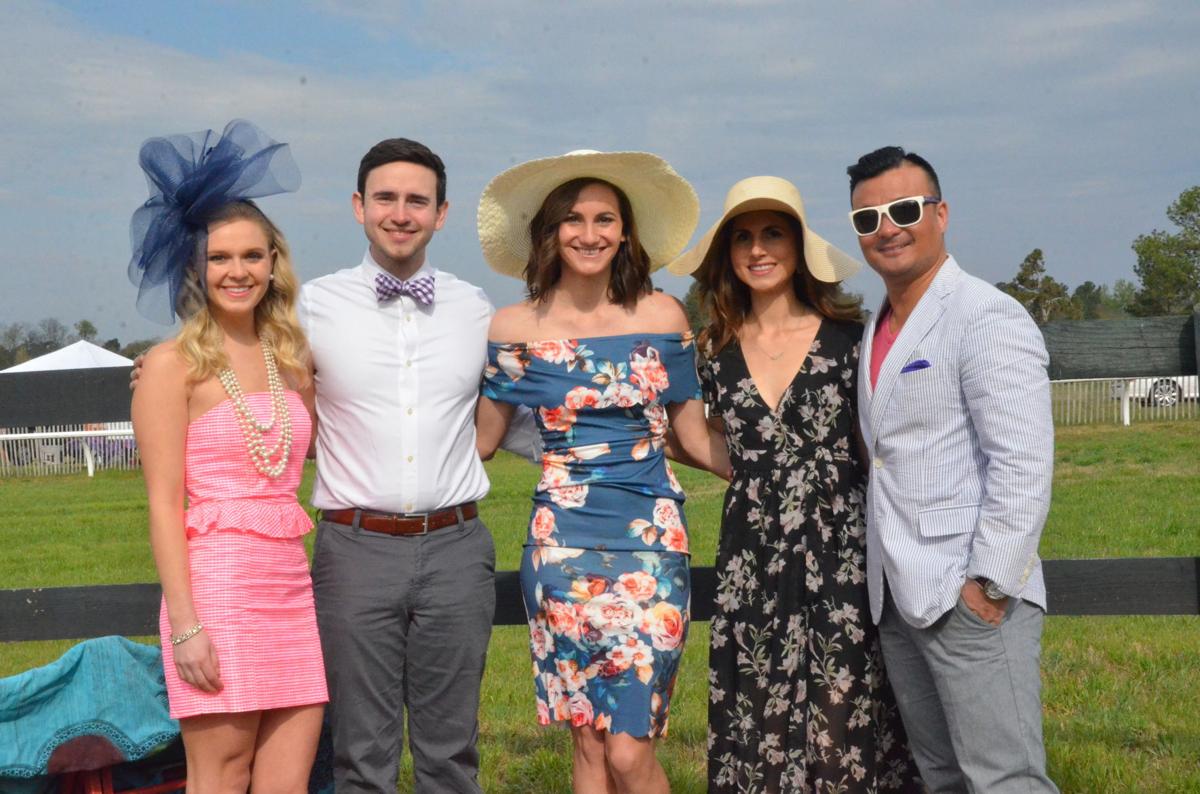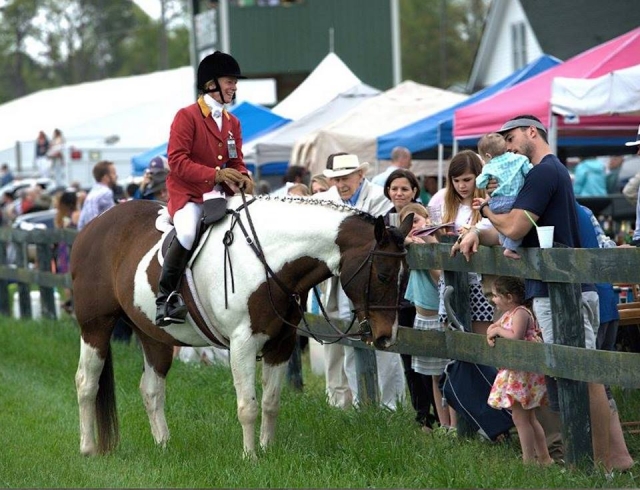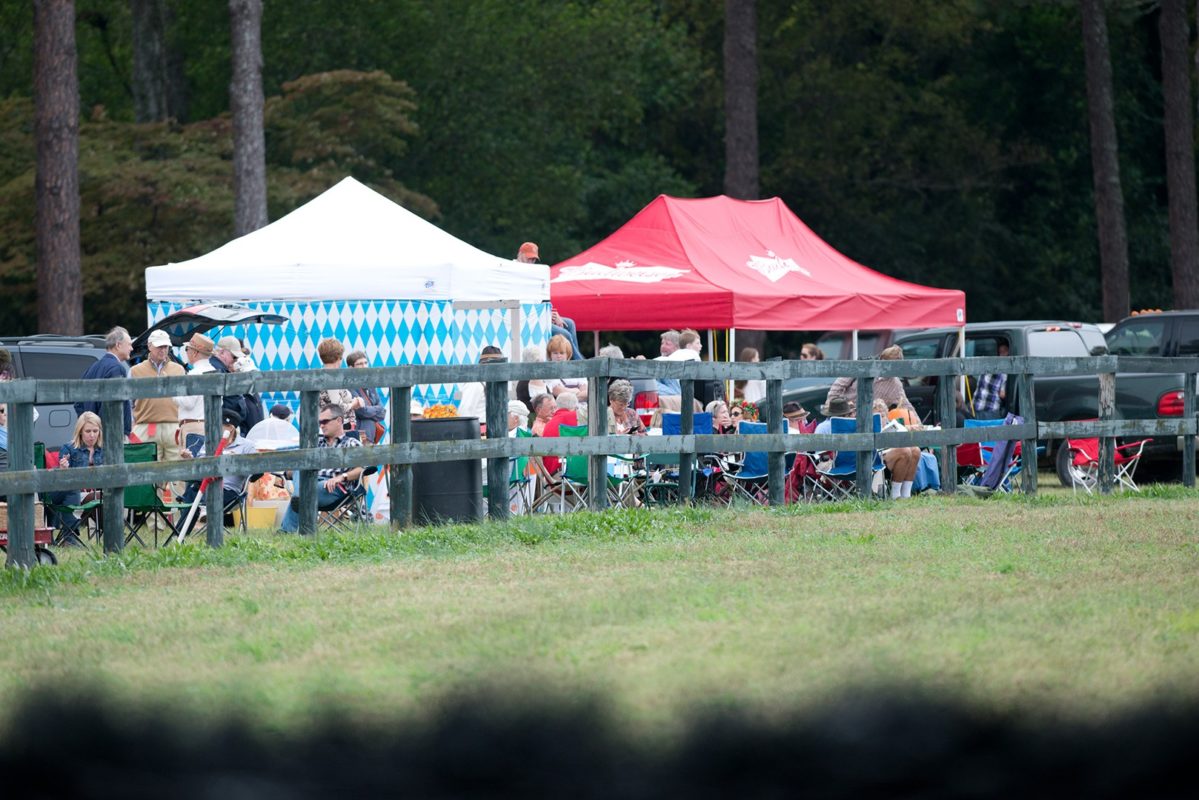 Steeplechase Goes Virtual
Learn more about how to experience Aiken's Virtual Steeplechase for the first time on May 2, 2020.
In lieu of gathering for the Aiken Spring Steeplechase to help reduce the spread of the novel coronavirus, the organization is providing an opportunity for the Aiken community to come together virtually and enjoy this beloved tradition! Says Aiken Steeplechase Association:
"This is all about bringing the community together in a fun and safe way. Everyone will be able to see one another's backyard "home-gates" – tailgating in your backyard! – and share photos/videos of their stick horses, hats, spring outfits, home-gate food and decorations on our virtual platform throughout the day."
They will still host traditional Aiken Steeplechase race day contests like Craziest Pants and Best Hat, and winners will be announced through their virtual platform.
The Aiken Center for the Arts will build and donate 100 stick horses for children of all ages. You can register a child for a stick horse at opens in a new windowAikenCenterForTheArts.org.
You can follow opens in a new windowtheir website and the Aiken Virtual Steeplechase opens in a new windowFacebook page for updates and more information as the virtual event continues to develop.
"This is an event for the entire community to come together while maintaining social distancing. We hope it will bring positivity and hope knowing that we are all in this together."