Anderson Farms, with its peaceful, bucolic setting convenient to shopping, dining, healthcare and more, is the ideal location for your new home in Aiken, SC. Once you've chosen the perfect home site for your new home at Anderson Farms, work with Anderson Farms Homes, a Southern Living Custom Builder Member division of Carolina Signature Homes to bring your dream home to life. Whether you choose a pre-priced Homestead plan, modify a Homestead plan to better suit your needs, or opt for a fully custom home, we guarantee the highest in quality standards backed by the approval of the Southern Living Custom Builder program.  
Learn more about the real estate options available here, or contact us to schedule a time to see the community in person.
Since our grand opening celebration on September 15, 2020, 7 of the 14 available properties in Phase I of Anderson Farms are now committed. 
Schedule your appointment by using the form below and claim your own home site in Aiken's newest wellness-first community at the intersection of country living and modern luxury.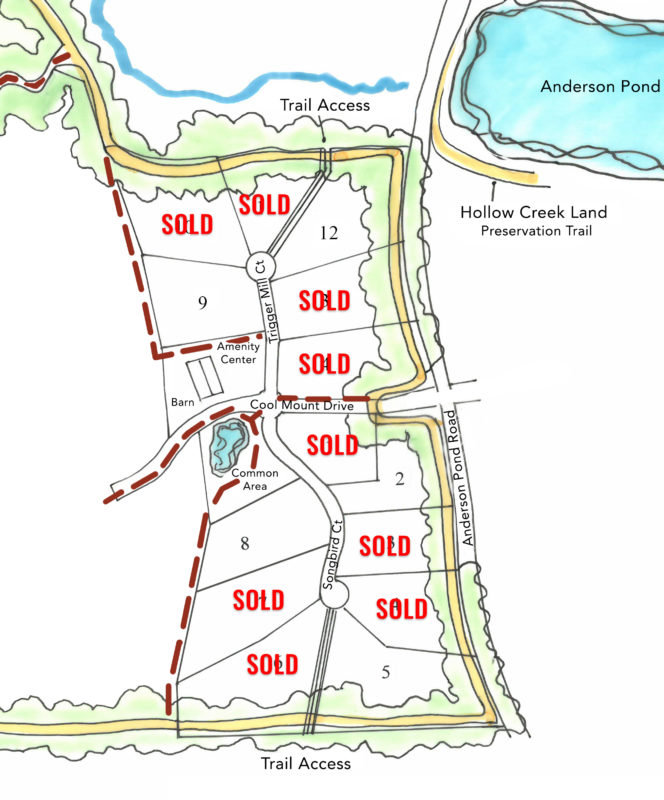 About Anderson Farms Homes
You can build a home you'll enjoy now and for years to come and enjoy every step of the process. Anderson Farms Homes, a division of Carolina Signature Homes, has earned a reputation for craftsmanship and elegance building homes of distinction, backed by its designation as a Southern Living Custom Builder Member.
Here, you are offered 3 options for building your new home:
-1-
Choose from our collection of pre-designed Homestead Plans, which take advantage of today's latest designs and technology at the very best value.
-2-
Take one of our Homestead plans and adjust it to fit your needs, giving you a simplified experience and semi-custom home that is tailored to your lifestyle.
-3-
Work with one of the Anderson Farms Homes Custom Home Builders for a dream home pulled directly from your imagination.
Carolina Signature Homes has developed a collection of home plans exclusively for Anderson Farms where modern farmhouse charm meets timeless luxury. Choose from one of eleven homes to call your own from this exclusive portfolio, including two Hunt Box home plans perfect for equestrian hobbyists and those who prefer the quaint feel of a countryside cottage.
SEE THE HOMESTEAD COLLECTION
Anderson Farms Homes also offers the options for a fully custom home. With the help of prestigious custom home builder Steve Kisner, who has crafted properties for The Willcox and more, make your dream home a reality like the ones pictured above.
Request information on custom homes